Gavin Schilling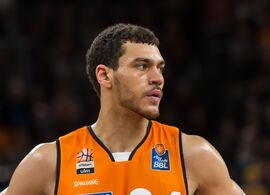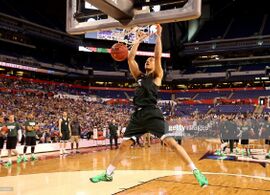 Gavin Schilling was born in Munich, Germany on November 10, 1995. Gavin's mother, Lisa Hall-Schilling, is an American native from Chicago, Illinois. His German father, Andreas Schilling, was a former professional handball player in the first division of the German handball national league.
1995 - 2003
After birth, Gavin and his family quickly moved to Strasbourg, France staying there until 2003. He attended a German-French school. He was raised trilingual (English, French, German) together with his younger brother, Nigel. Gavin holds an American/German dual-citizenship.
2003 - 2009
Gavin moved to Chicago with his mother and younger brother in the summer of 2003. In Chicago, Gavin attended a French international school (Lycée Français de Chicago) until 2009. During his time there, Gavin played soccer and basketball on the school team called Lycée Flames. Gavin also played baseball and american football for his local park district team during that time. He first started playing AAU (travel basketball) in sixth grade (2006) with a team called Chicago Demons.
2009 - 2013 HIGH SCHOOL
2009/10: Loyola Academy, Wilmette, IL, U.S.A. (Freshman)
2010/11: Urspringschule, Germany (Sophomore)
2011/12: De La Salle, Chicago, IL, U.S.A. (Junior)
2012/13: Findlay Prep Pilots, Henderson, NV, U.S.A. (Senior)

• Attended Loyola Academy, a Private Jesuit High school in Wilmette, Illinois, as a freshman. He was initially recruited there to play american football more than basketball.
• Spent his Sophomore year at Urspring School in southern Germany, which was tied to an elite youth German basketball program.
• During his sophomore season in Germany, Gavin averaged 27.0 points & 15.5 rebounds, leading Team ALBA Urspring (JBBL) to their first U16 German national championship title. He was also selected to represent Germany in the U16 German youth national team.
• Attended Chicago's De La Salle Institute as a junior, starting for the Meteors, averaging 14.0 points & 9.0 rebounds per game.
• During the spring/summer of 2012, Gavin played for Mac Irvin Fire (Nike EYBL), one of Chicago's elite AAU teams.
• Represented Germany in the 2012 FIBA U18 European Championship games, averaging 8.8 points & 5.2 rebounds.
• As a senior at Findlay Prep, Gavin averaged 13.9 points, 9.0 rebounds and 2.1 blocks, while shooting 63% from the field.
• He helped lead the Pilots to a 35-1 final record, including a perfect 34-0 regular season, as Findlay Prep finished third in the MaxPreps Academy Top 10 rankings.
2013 - 2018 | COLLEGE
MICHIGAN STATE SPARTANS
In 2013, Gavin committed to play his college basketball for the Spartans at Michigan State University, under Hall of Fame coach Tom Izzo. The Spartans' renowned program includes alumni NBA Legend Earvin "Magic" Johnson. During Gavin's time in college, the Spartans were Big Ten Tournament Champions twice (2014, 2016), Big Ten Conference Champions and reached the NCAA Final Four in 2015, playing in front of 70,000 spectators in Lucas Oil Stadium (Indianapolis, IN).
Gavin graduated MSU in 2017, earning his Bachelor of arts degree with a major in advertising. Due to a season ending injury in 2016, he was able to receive a medical redshirt, maintaining his playing eligibility for an extra season, leaving Michigan State in 2018.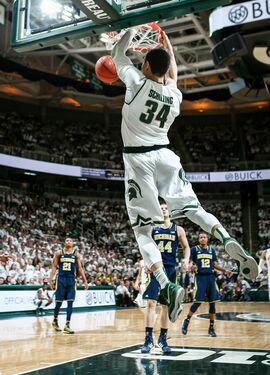 SINCE 2018 | PROFESSIONAL
RATIOPHARM ULM (Germany)
In 2018, Gavin signed his first professional basketball contract, landing him a two year deal in Ulm, Germany, playing for ratiopharm Ulm of the BBL and EuroCup.
In the 2020 German Championship Final Tournament, Gavin averaged 8.5 points, 4.4 rebounds per game (14:26 min/game), helping lead Ulm to the tournament semi-finals.
2020 | BAKETBALL LÖWEN BRAUNSCHWEIG (Germany)
More to come soon...